Strategies to Overcome Worker Scarcity and Optimize Roofing Operations
Roofing worker shortages have been a challenge for quite some time and according to current research, there's no end in sight. The impact of this labor shortage forces roofing contractors to decline projects and be creative as they balance the demand for roofing services with available skilled workers. As contractors are forced to deal with the ongoing challenge of labor shortages, here are a few ideas to help your existing crews be more efficient so you can say 'yes' to more roofing jobs.
Let's take a look at a few roofing tasks and explore ways to maximize your productivity and minimize wasted time.
Moisture Mapping Water Damage for Commercial Roofs
There are a variety of techniques, tools, and validation processes used to complete a moisture survey. These tools quickly identify and validate water damage. The resulting moisture map is a very accurate visual representation of the moisture locations on your roof. The moisture map can be drawn directly on the roof with temporary spray paint and the area can be outlined on a digital map delivered as part of a PDF management report. The visual nature of the map makes it easy to understand and aids in an assortment of decision-making & repair processes.
Having the exact area outlined in advance means you can get to work quickly on fixing the problem and don't need to spend hours finding the wet areas.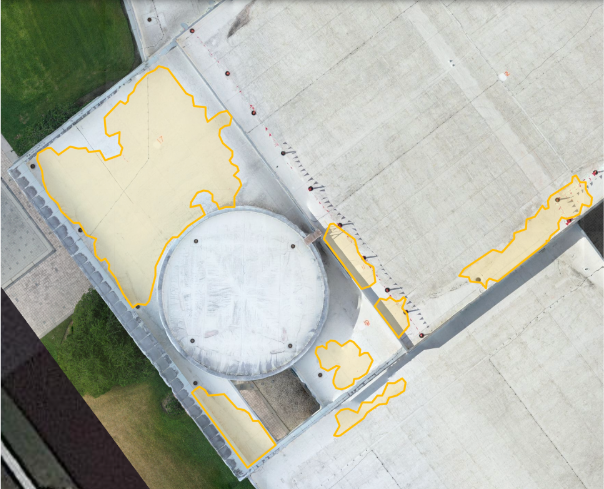 3 Ways You Can Save Time & Labor with Moisture Mapping
1) Moisture Mapping Lets You Focus on Making Repairs, Recommendations, & Routine Assessments
Having the moisture areas mapped out helps you determine if a roof is serviceable or should be considered for repair, replacement, a roof over, or a coating. A professional moisture map gives you square footage of the moisture damage and square footage of the entire roof.
With the square footage information, you can quickly make accurate cost estimates considering what it takes to solve your clients' water-intrusion problems. These details take speculation and costly change orders out of the equation and help you budget accurately.
If your roofing team will be on the roof within a few days, make sure you get the moisture areas outlined on the roof so you can work with those areas immediately. If you are waiting, make sure you have some sort of report with visual references so you can find those locations later.
2) Submit Client Insurance Claims Faster
Moisture mapping water damage helps your client's insurance provider see at a glance the extent, square footage, and the cause of a water intrusion. The moisture mapping tools, techniques, and validation processes work together to create an accurate moisture map and help build your client's case for their insurance claim. Moisture mapping and the management report facilitate negotiations & faster settlements for your clients.
3) Quickly Comply with Warranty Requirements & Start Your Work Sooner
With a moisture map in hand, manufacturers can quickly decide if proceeding with a roof replacement, roof over, or coating work is a good fit or if alternative solutions are required. Moisture mapping gives manufacturers the insight to ensure a successful installation and facilitates warranty approval. The quick approval of the warrantee gets you to work on the roof sooner.
Rapid Repairs with Leak Detection Services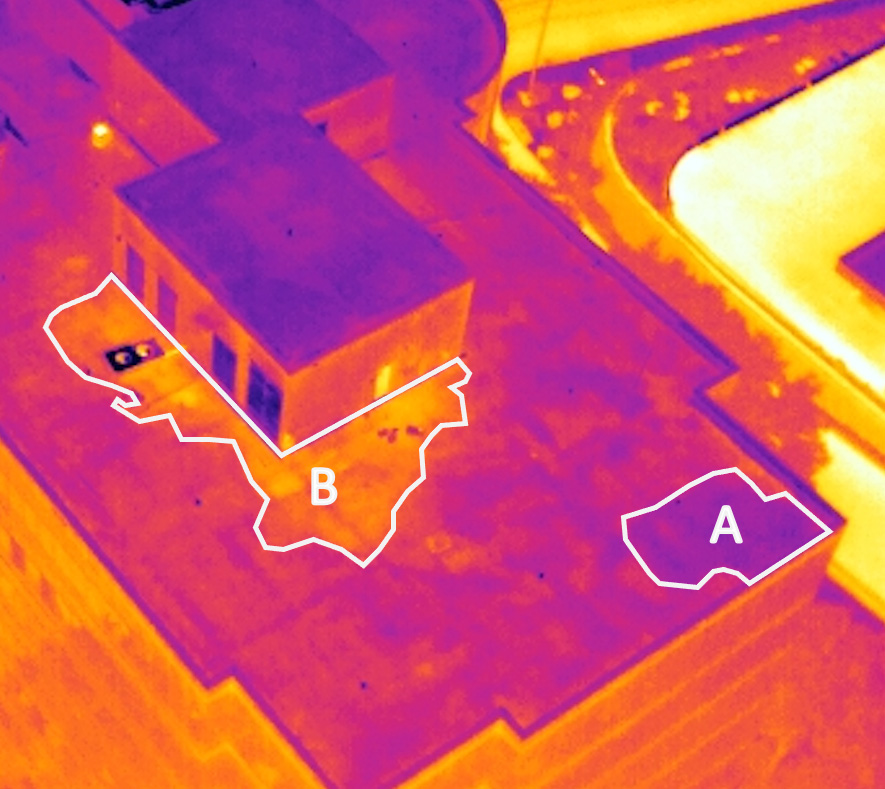 Focus on Fixing Leaks — Not Finding Them
Visually locating the source of a leak is a time-consuming process. Some roof systems are very complex allowing moisture to travel long distances from the point of entry before finding their way inside the building.
Leak detection services use electric field vector mapping in conjunction with moisture mapping tools. Leak detection is incredibly helpful at showing how moisture enters the roof and moisture mapping water damage shows how water travels through the roofing system and identifies water damaged areas. The result of the analysis produces a moisture assessment giving you square footage information and outlines the damage in an easy-to-read visual map. You can review the map and precise area of damage with your client, purchase materials, and get the job started with minimal delays.
Routine Maintenance Programs: Focus on Key Problems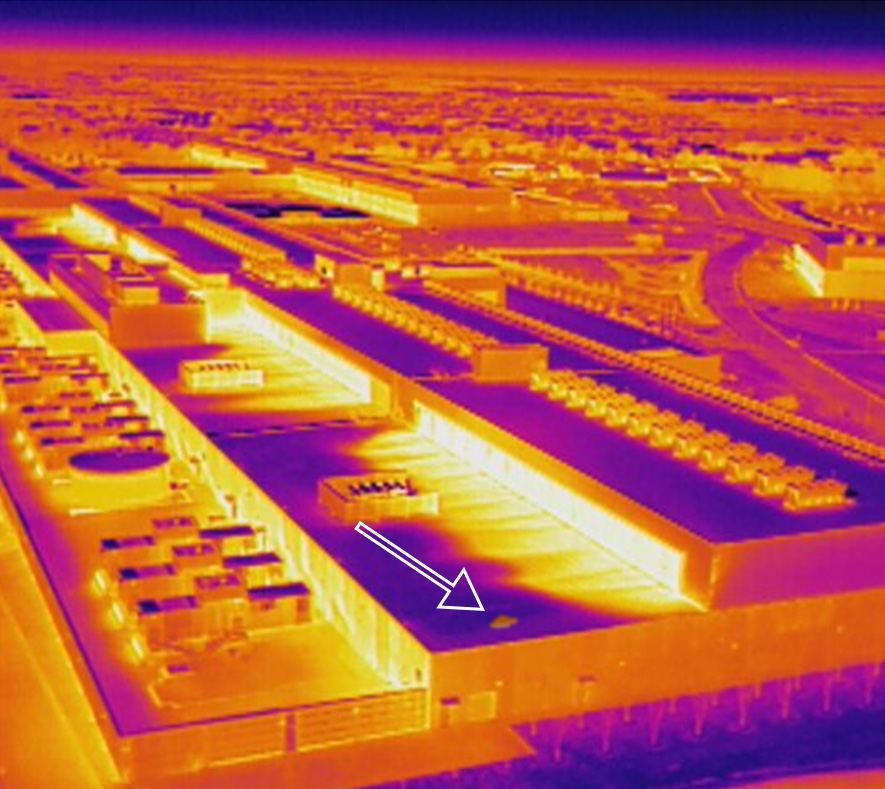 Save Time and Get a Head Start
Gone are the days of starting your routine maintenance program from ground zero by walking the roof. Get a head start on your routine maintenance program with a comprehensive visual report instead. The report should include visual and drone thermal aerial imagery detailing each issue. The report documents the location of a wide range of issues including:
Ponding water
Organic & other construction debris
Suspected moisture in the roof
Clogged scuppers & drains
Detachment of roofing components
With a preliminary report that analyzes these issues, you'll be able to work with your clients prioritize maintenance issues, plan storm & hurricane strategies, create a long-term maintenance budget, and ultimately get to work on your clients' new roofing projects sooner.