Commercial Roofing Contractors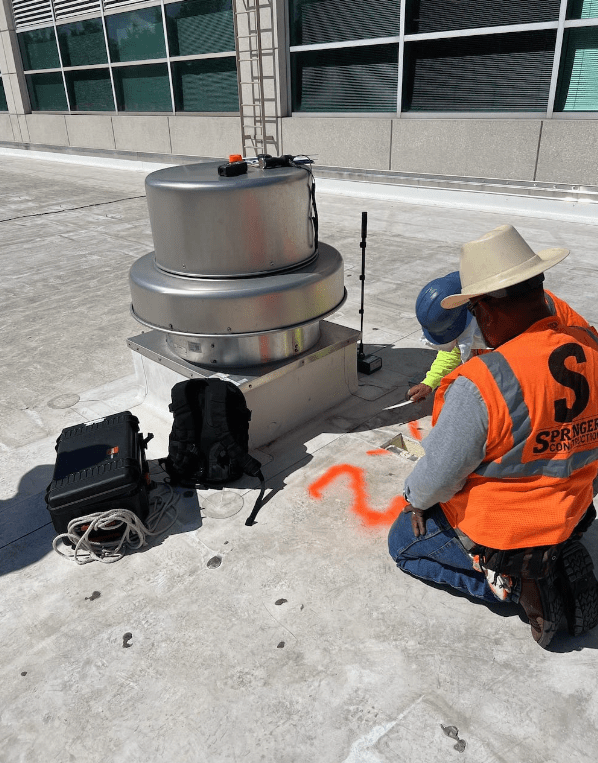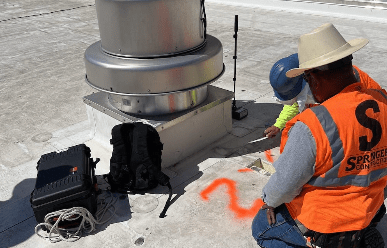 Improved installations
and happier clients
As a commercial roofing contractor or roof repair company, you want to provide the best possible service for your clients. Commercial property owners and managers are looking to you for your expertise, efficient project timelines, and high quality roofs.
When it comes to roof replacement and repair, contractors like you need to make important decisions. Is this problem covered by warranty? Is some of the damage invisible to an on-site inspector? What is the best way to remediate?
Better business reputation
Collecting valuable information for commercial roofing contractors
Structura View provides commercial roofing contractors and roof repair companies with valuable information that improves the success of their projects. A thermal drone inspection of the current roof can help you provide highly accurate quotes. Moisture meter testing and core sampling can investigate hidden sources of damage. And routine flyovers will ensure your work is warranty compliant and new problems can be caught quickly.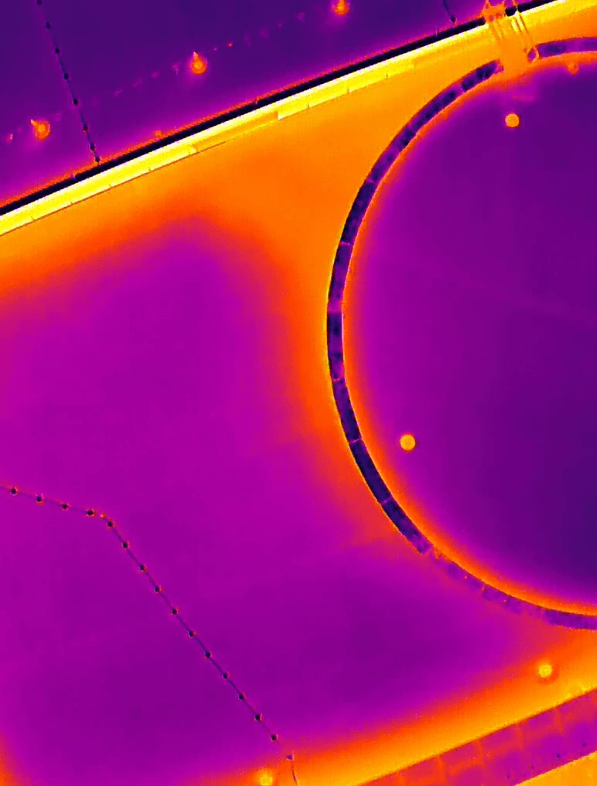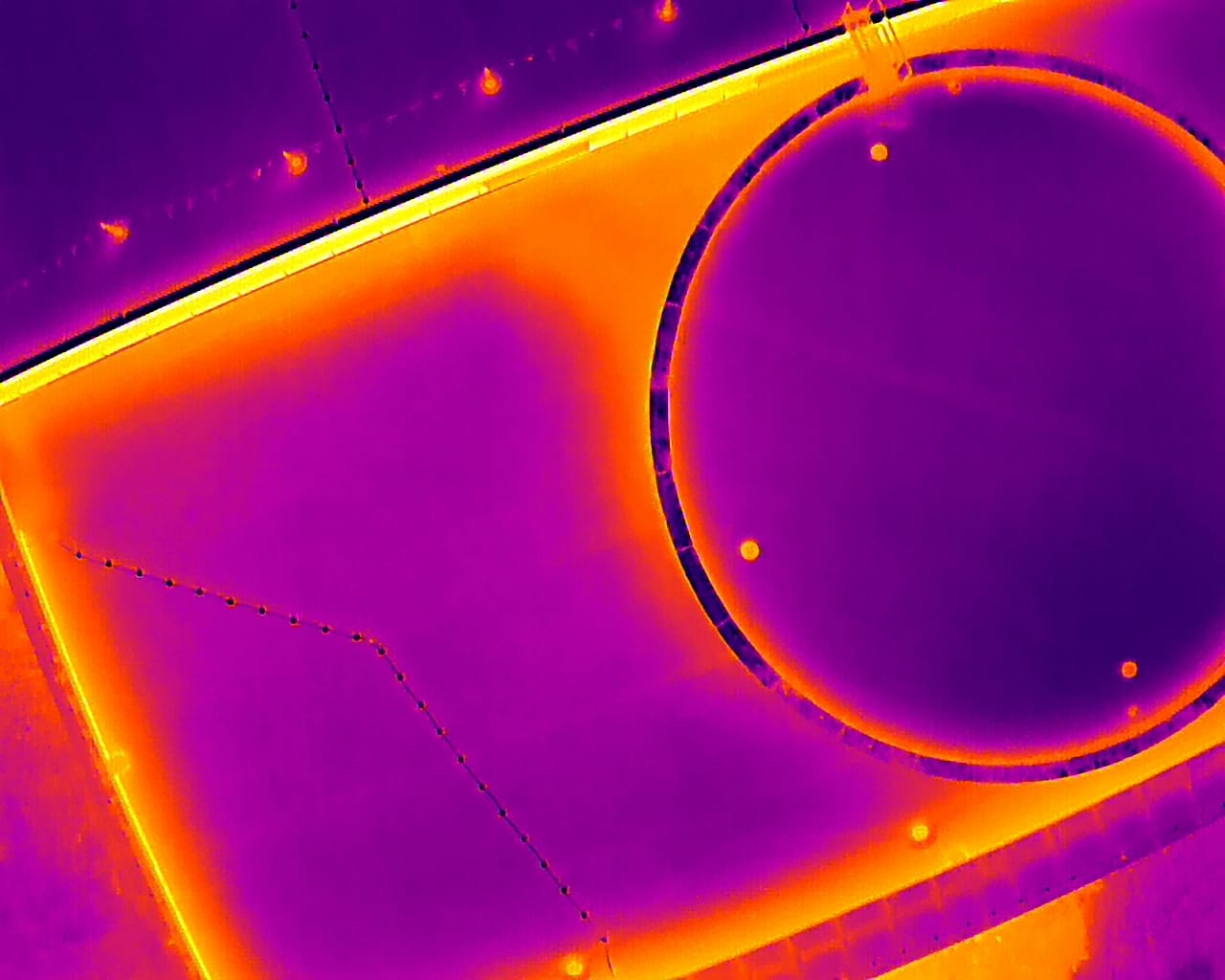 You can be the best roofing contractor in the business with Structura View.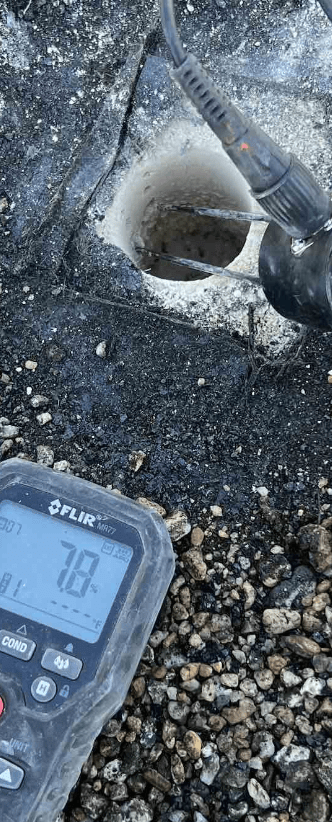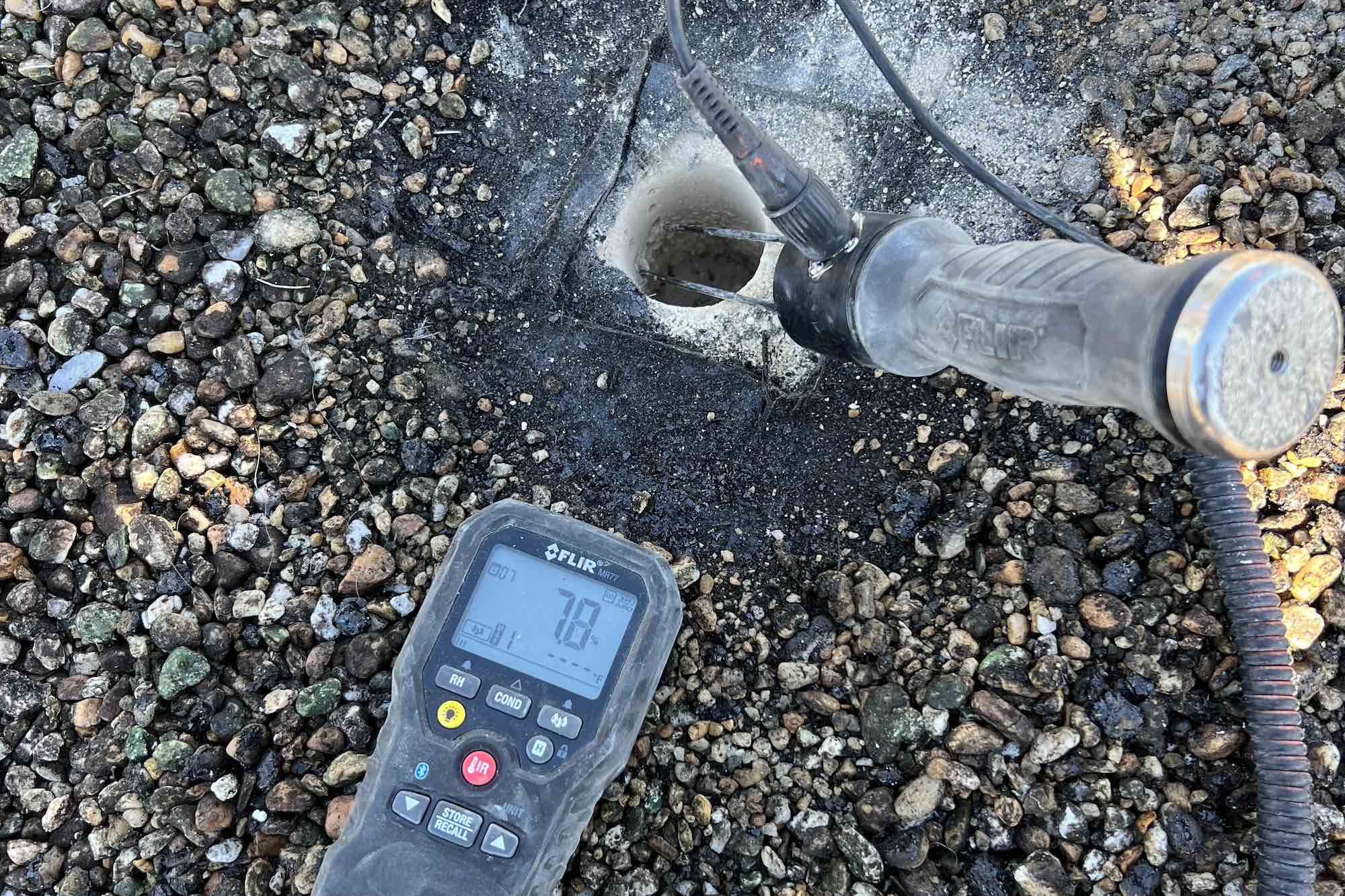 Building enclosure consulting services for commercial roofing contractors
Routine Commercial Roof Inspections
Visual Drone Inspections
Drone Thermal Imaging and Scanning
Moisture Mapping for Roofing Systems
Detailed Roof Condition & Enclosure Reports
Construction Quality Assurance Observations 
Moisture assessment helps roofer recommend repair
or replacement
Structura View partnered with a commercial roofing contractor to perform a moisture mapping survey on a modified bitumen roof to help the property owner understand the extent of roof damage they had. This information was just the data the property owner needed to help them determine, based on facts, how they should move forward with the problems they were experiencing with the roof system.
The expectation for this roof was to find less than 10% moisture in the roof system. After performing the moisture scan, 14,422 square feet of moisture was found in the roof system and its total size was 33,508 square feet, coming out to 43% moisture content. This information gave the contractor the information they needed to present the property owner with the more accurate cost estimates to consider repair vs full replacement.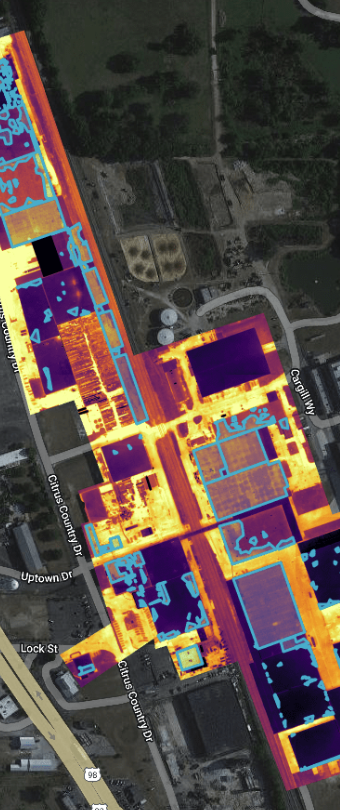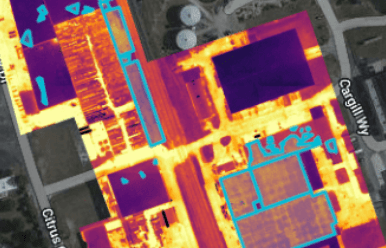 Increase your commercial roofing reputation and dominate your local market.