On-Roof Inspections for Commercial Buildings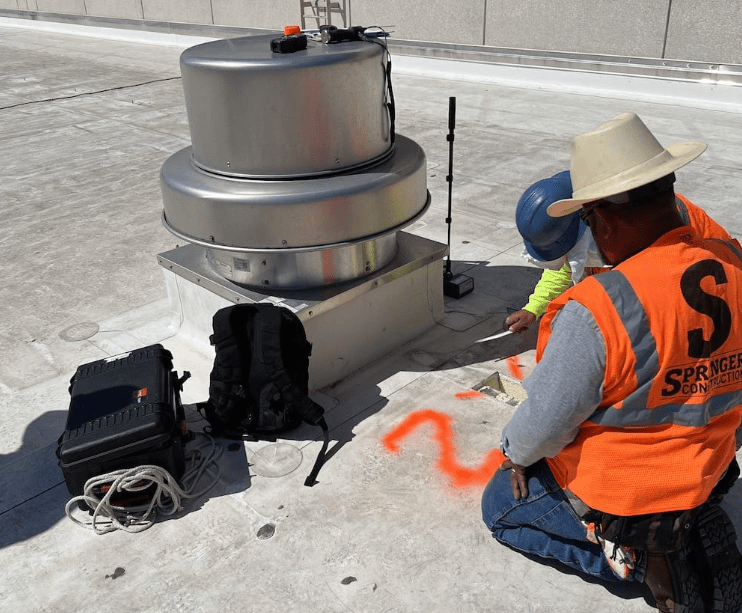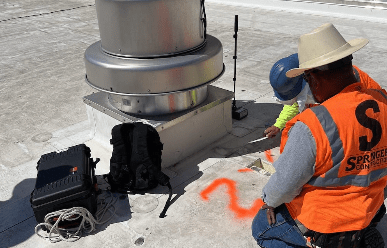 Correlating traditional on-roof testing services with drone-based visible imaging, drone-based thermal imaging, and on-roof electrical impedance moisture meter testing, provides you with a comprehensive understanding of your roof's condition.
This data helps you understand what you are dealing with. You can then make the right decisions for roof repair, remediation, roof over, roof coating, or roof replacement.
Make decisions based on highly accurate data
Reveal hidden sources of damage
Document issues for insurance
Receive detailed reports from on-roof testing
Structura View's on-roof inspections for commercial buildings include:
Hands-on testing
Core samples
Non-destructive testing
Physical markings of damaged areas
Testing of all roof layers
Forensic analysis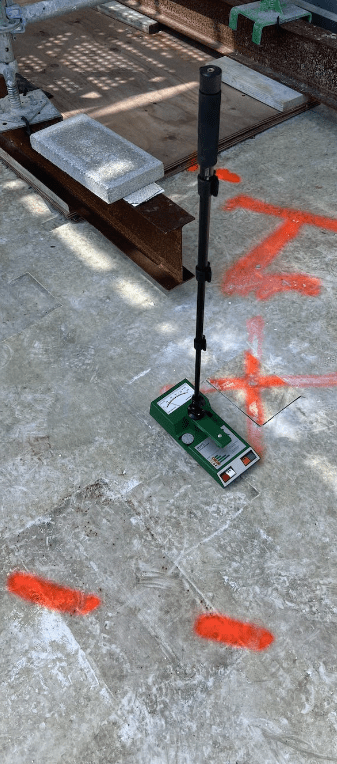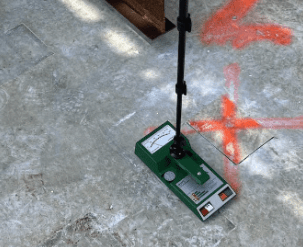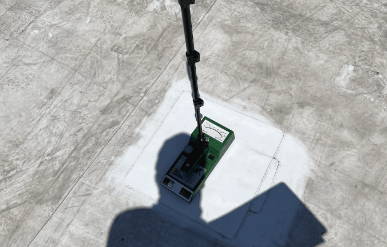 Non-destructive roof moisture testing
Non-destructive roof moisture testing is the process of investigating roof conditions without puncturing or damaging the roof system to understand conditions and identify suspected moisture within the roof system. Rather than blindly poking holes in the roof to locate moisture, we can use different types of non-destructive roof moisture testing methods to find suspected moisture and point us in the right direction for validation testing.
Visual Condition Assessments — This service includes 2 inspection phases. The first step is to study interior conditions by observing any moisture damage, interior temperatures, etc. The second step is to walk the roof looking over membrane conditions, identifying any ponding water, inspecting around mechanical equipment, studying weld/membrane overlap conditions, and more.
Thermal Imaging — By studying roof temperature data under the right conditions, we can identify suspected moisture in the roof. This process can be completed by hand or by a thermal drone. This is a highly effective and efficient roof inspection tool that provides a detailed visual representation of where problems exist in the roof system.
Impedance Moisture Meter Testing — By emitting a low-frequency electrical pulse into the roof system, we can understand where moisture is present within the roof system. Our moisture meters are capable of reading ¾ of an inch to 6 inches into the roof material.
Nuclear Testing — Nuclear density gauges send small neutron emissions into the roof system. When neutrons encounter moisture, they slow down. Our technicians are then able to detect the amount of moisture present in the roof's insulation as the Nuclear Gauge detects the speed of neutrons.
Moisture validation testing
Verification testing is an essential part of the inspection process. After we have identified areas we suspect moisture to be present, we have to verify that it is wet. It is also important to confirm what type of roof materials are present. This is often done by performing the following services:
Roof Core Samples — Performing core cuts is an excellent way to get hands-on with the roof system allowing you to confirm moisture by the touch, test each layer of the composition for moisture content levels and understand what types of materials are present. Moisture testing can be performed in the field or taken back to the lab for further analysis.
Electrical Resistance Testing (Moisture Probe) — This testing method can be performed in correlation with core samples or independently and measures each layer of the roof system independently. Moisture probes can also be used as a minimally invasive test to validate moisture at various depths in the roof system. The probes will give a reading of 0% to 99.9% moisture content.
Gravimetric Analysis — Once a core sample is taken, we will bag the material up to take back to the lab for a more detailed analysis. Following a process of weighing and drying the material, we can determine how much moisture was present within the roof materials.
 By combining various non-destructive and verification testing methods, we can create comprehensive roof condition assessments that map where moisture is present in low-sloped and flat roof systems, giving you the data to pursue the right solution for your roof repair.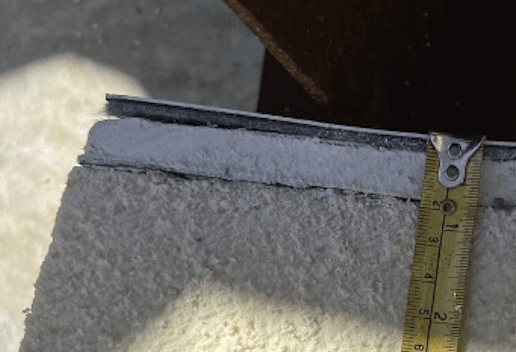 Uncover the details you need to make better decisions.