Visual Drone Inspections for Commercial Buildings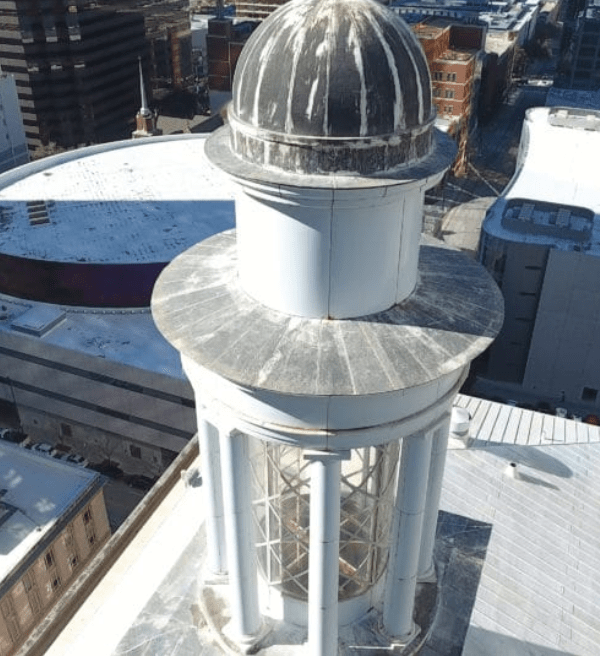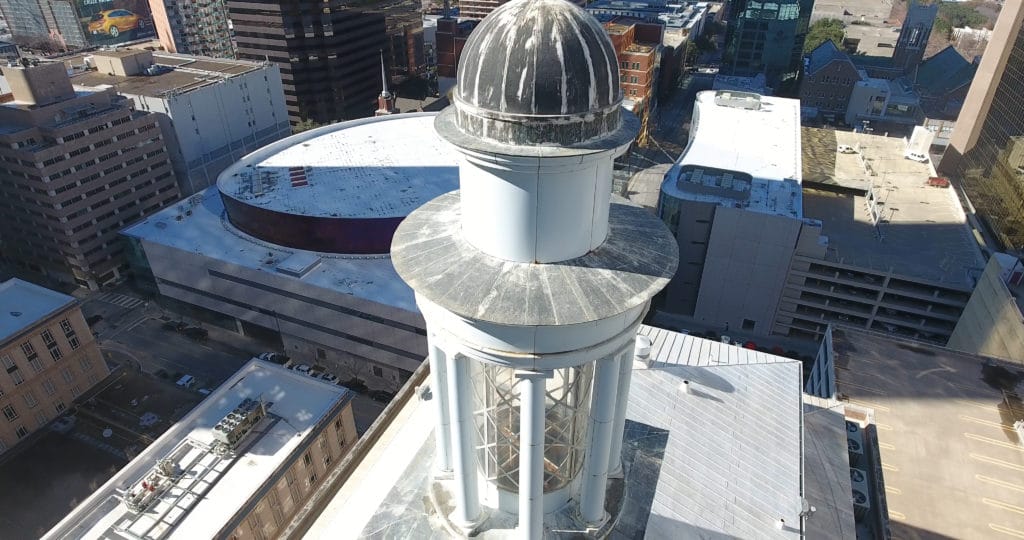 Visual inspections using commercial drones are a straightforward and non-destructive method of diagnosing a commercial building's exterior condition. Drone inspections often include both the building's facade and roof, making it an effective tool for large or complex structures.
By utilizing these Unmanned Aerial Vehicles (UAV), inspectors can access hard-to-reach areas and capture high-resolution images and videos. This drone data enables rapid assessment of constructive problems and assists in determining the most effective approach to solving them.
Assess potential aquisition quickly
Maintain warranty compliance
Document issues for insurance
Save on building enclosure inspection costs
Structura View's visual drone inspections for commercial buildings include:
FAA-certified drone pilots
Infrared certified analysts
Visible and thermal imaging
Visual documentation of inspections
360-degree view of assets
High-resolution images
Highlighted problem areas
Access to past inspections
Material integrity analysis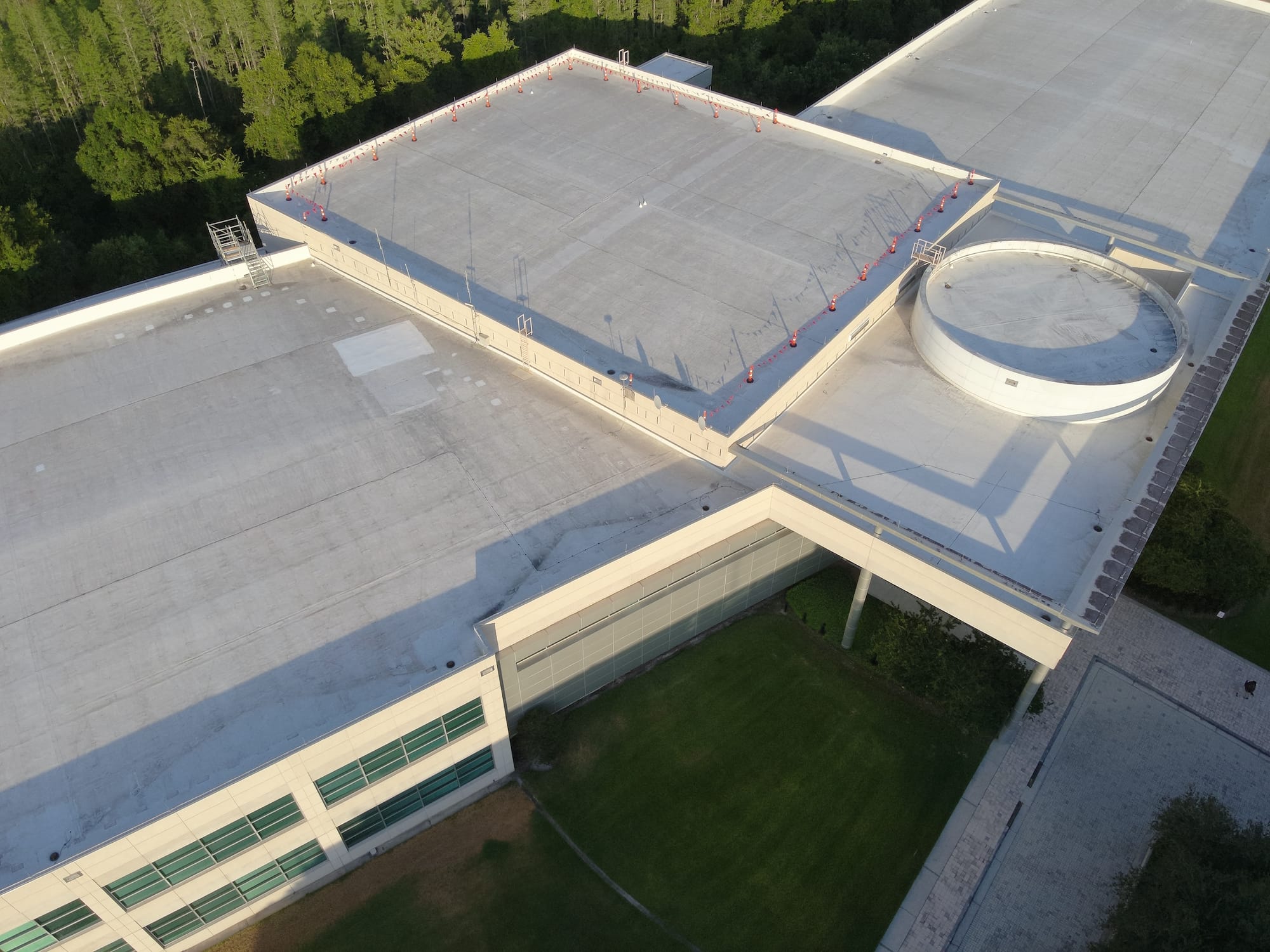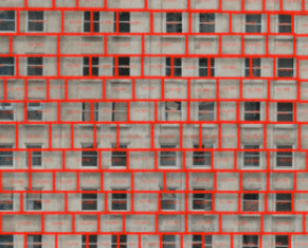 Systematic data collection
When performing a drone-based visual condition assessment of exterior walls and roofs, all processes include systematic data collection. On most high-rise buildings, thousands of detailed images are generated allowing you to study the smallest imperfections and failures. Following a systemized documentation process ensures you can locate where you are on the building when defects and failures are observed in the aerial images. We follow a similar data capture process for roofs and walls.
Meaningful aerial imagery
The image capture process we follow involves taking drone-based photos at 3 different distances from the building. First, depending on the inspection scenario, we will either take one image of an entire wall or roof to use for mapping out damages found in the detailed imagery. Next, we will take mid-range overview images of the building giving you a better view of the different sections or areas being inspected. The final step for each face of the building or roof section will capture up-close, detailed images giving you the ability to study small damages and imperfections in high detail.
Facade and roof condition documentation
The drone inspection process provides detailed documentation of exterior conditions in a much safer, cost-effective, and faster process compared to traditional inspection practices. Once we have mapped all the observed damages and concerns on the building with the aerial imagery, we can then plan our physical inspection and access based on known issues identified from aerial data allowing us to provide a more valuable service at a reduced price.
Damages and failures that can be studied using drone imagery
Exterior wall inspections
Sealant conditions
Grout failures
Bulging stucco
Hairline cracks and openings
Concrete spalling
Window conditions
Shingle, tile, slate, and metal
roof inspections
Torn shingles
Tile chattering
Cracked tile or slate roofs
Missing roof materials
Elevated shingles from wind damage
Gutters
Flashings and penetrations
Low-sloping and flat roof Inspections
Debris build-up
Ponding water
Vegetation growth
Study hail damage to mechanical equipment
Wind uplift/ wrinkle patterns in single-ply membranes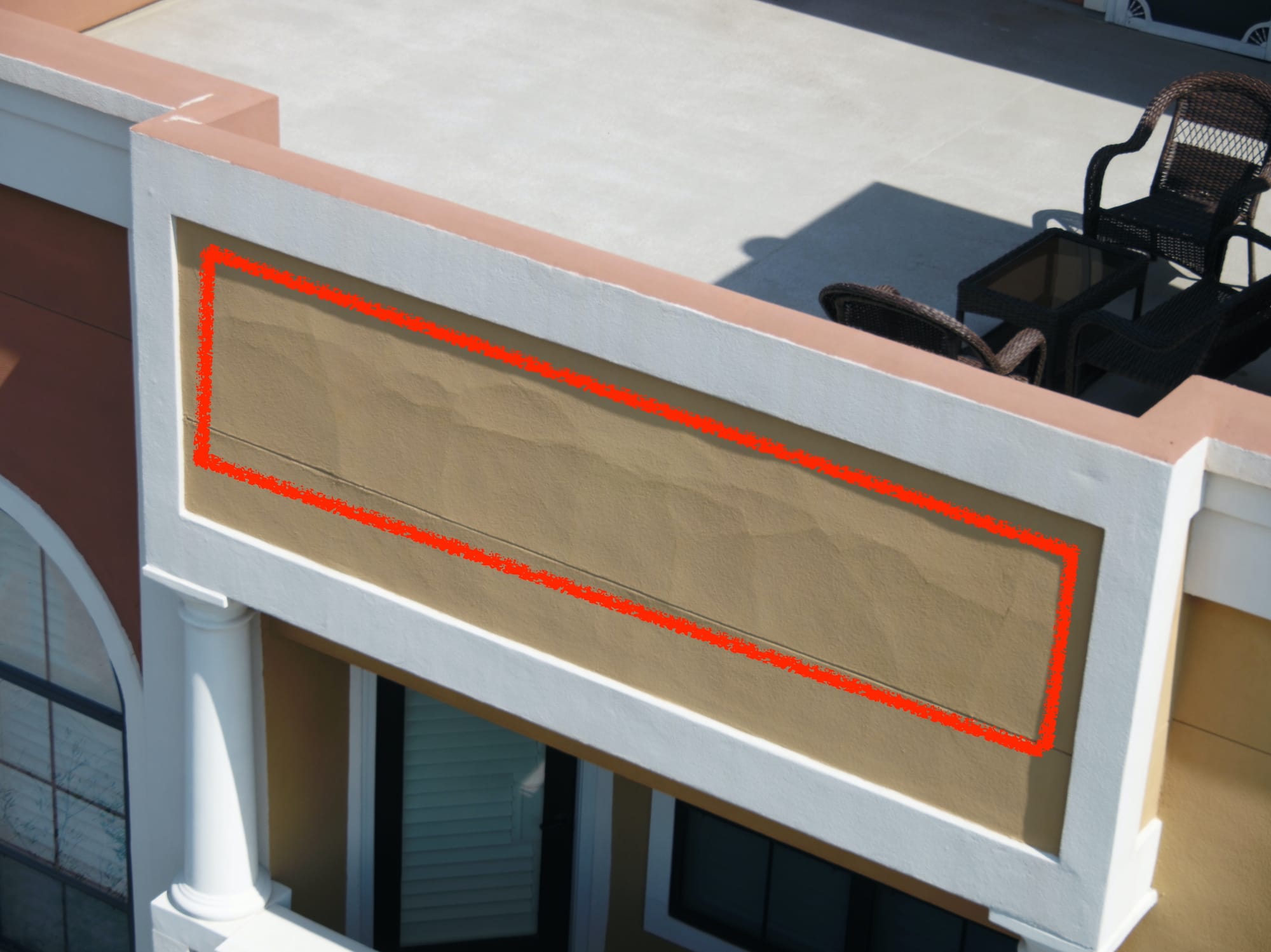 Detect problems earlier with drone visual inspections.