Drone Thermal Imaging & Surveys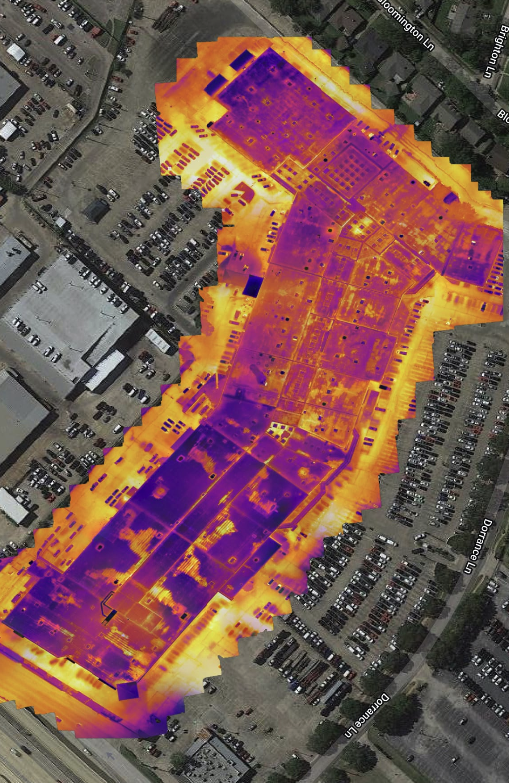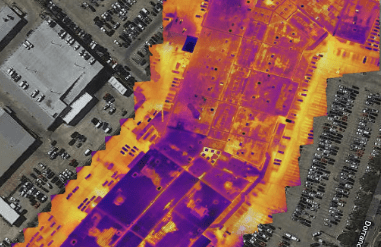 Drone-based thermal imaging is one of the most effective and requested services in Structura View's tool belt. While most openings in a roof or wall that allow water to get in are typically small, the amount of moisture damage can be extensive and difficult to study through traditional visual inspections.
Utilizing a thermal imaging drone to conduct inspections reveals details behind the surface and helps us understand the extent of the conditions we are dealing with. The purpose of an infrared inspection is to locate suspected moisture in commercial buildings by studying temperature data.
Structura View's team maintains a thermographer's certification allowing us to act as expert witnesses on our findings and understand how to interpret the data we collect. When used properly, thermal imagery brings a lot of value to a commercial building inspection or routine maintenance program.
Get accurate data on invisible problems
Make the most efficient choices for remediation
Identify hidden potential concerns
See changing conditions over time
Structura View's thermal drone inspection process includes:
FAA-certified drone pilots
Infrared certified analysts
High-resolution thermal images
Highlighted problem areas
Historical data and reports
Visual representation of hidden elements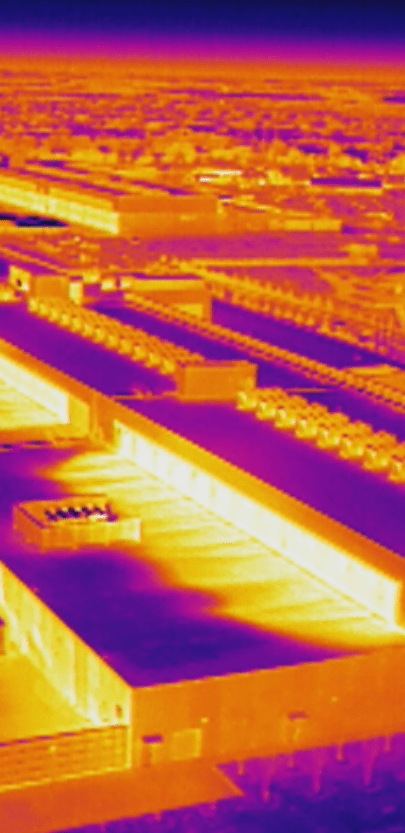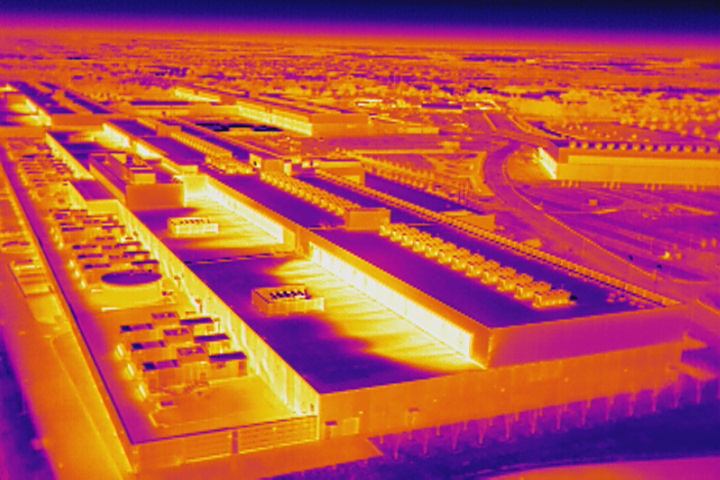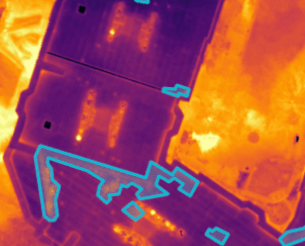 Multiple thermal imaging tools for accurate data
Hand-held thermal imaging
Performing an infrared thermographic roof scan is an excellent resource when you want to get hands-on in identifying wet locations or looking for small wet spots. Once moisture is confidently identified, the locations can be outlined with paint, making locating the area for repair or replacement easy to find.
Drone-based thermal imaging
Completing a drone-based infrared scan of a building provides many advantages over previous methods. Our report gives you both a high-level overview of the whole roof along with more detailed images of suspected moisture locations for further review. As part of the deliverable, we highlight all wet thermal anomalies and estimate square footage. This gives you the information needed to make actionable decisions about what to do with your buildings. We can perform a moisture scan on as many as 50 roofs or 1,000,000 square feet in one night allowing us to meet tight timelines.
Save time and analyze top-quality roof enclosure data.